We look deep and wide.
We help you grapple with the hard questions you've been avoiding and do the tough work of getting everyone on the same page. It's hard work defining your ambition, articulating your purpose, and getting clear on your customer — but it's work worth doing.
We start with the words.
Great writing and great design have a lot in common. When it works, it'll stop you dead in your tracks. But it can be invisible, too. Not immediately recognized but immediately felt — understanding, ease, delight, trust. Every word, quip, and anecdote should be in service of sharpening your POV — anything that dulls or dilutes it is kindly escorted out the back.
We dance together.
The magic lies in the language that comes when both disciplines are working in concert. The rhythm and flow found when visual and verbal expressions are playing off each other in meaningful ways. We dip. We twirl. Everyone has fun at the ball.
select clients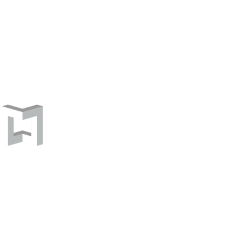 Nimble took a strategic brief and in a matter of weeks turned it into a stronger verbal identity for our company than we'd been able to create in 7 years. They accel at synthesizing the strategic elements of a business and its industry and then coaxing the essence out in pithy, elegant copy. The pace at which they produce creative content represents advanced skills ranging from brand strategy to copywriting.
- Ned Murphy, Chief Revenue Officer at Level
Who we are.
We're female founded and flexible by nature (we're not called nimble for nothing). Our team is small, sharp, and senior. But we cast a wider net when a project calls for it, reeling in our favorite creatives across disciplines. This allows us to work closely with our clients and stay close to the work.
Rules of play.
Design for reality.
We don't produce rigid rules and 120-page design-by-this-or-die brand books. And we certainly won't call it a bible (amen). We give you the tools, insights, and blueprint to adapt.
Seek truth.
Authenticity isn't something you can create through branding. It needs to be internally felt and fostered with intention. People will sniff you out and throw you out if you don't get this right.
Create like a creative.
We scribble, sketch, crease pages, and spitball bad ideas. We rifle through books, walk busy streets, and soak in what's around us. It's not all analog, but it's not contrived solely from a screen. Trust us, the work is better that way.